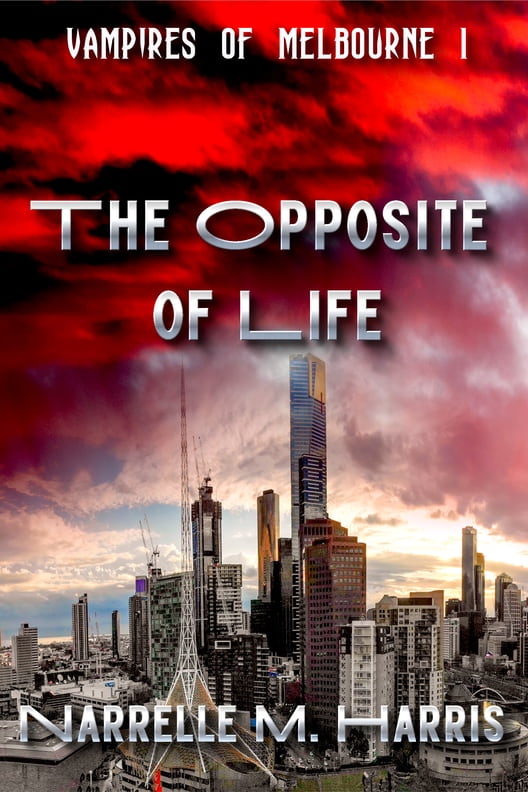 ---
In Narrelle M Harris' The Opposite of Life, Lissa Wilson has seen more than enough death in her family, so when people start being savagely killed whenever she has a night out in Melbourne, she's determined to investigate and to make the killing stop.
Even when she realises the murders must be the work of a vampire.
She reluctantly teams up with the painfully-awkward suburban vampire, Gary, who has been instructed by Melbourne's vampires to find out who's making existence so difficult for the undead community.
But in getting to the undead heart of the matter, Lissa and Gary face more challenges than Gary's appalling fashion sense. Particularly when the idea of living forever can be a big temptation for someone who has lost so much.
Praise for The Opposite of Life
'A well-made plot with a killer (literally) ending'
 – Kerry Greenwood
'It's certainly a most unusual vampire novel.
Lissa Wilson is a wonderful character;
not because she's an heroic supergirl,
but because she rings true.
If you can get this book, do'
 – Charlaine Harris
author of the Sookie Stackhouse/True Blood novels
'I came to greatly admire Lissa, the main character…
who concludes that life needs passion, even if it hurts'
– Dannye Chase

---
Share this Product
---
More from this collection