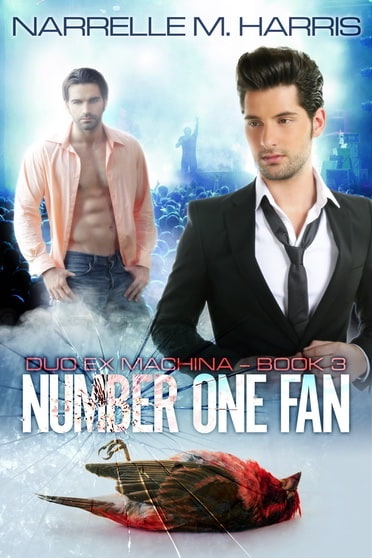 Number One Fan - Duo Ex Machina Book 3
---
Five years after a serial killer nearly put an end to Duo Ex Machina, Frank and  Milo are still dealing with the aftermath, which includes a breakdown and the derailing of their career.
But they're still together, still in love, and still making music. A new album is out, and Frank is producing too, helping former pop princess Gabriella Valli relaunch her career.
Maybe this will be the comeback they've been looking for. Or it could be, if the mysterious letter-writing Number One Fan doesn't turn out to be dangerous as well as obsessed.
Number One Fan is the third book in Narrelle M Harris' Duo Ex Machina series, which includes Fly By Night and Sacrifice, both nominees for a Ned Kelly Award for Best First Crime Novel in 2004.
---
Share this Product
---
More from this collection